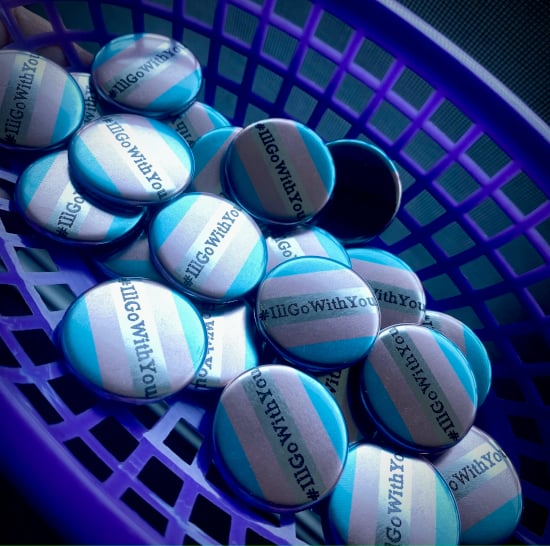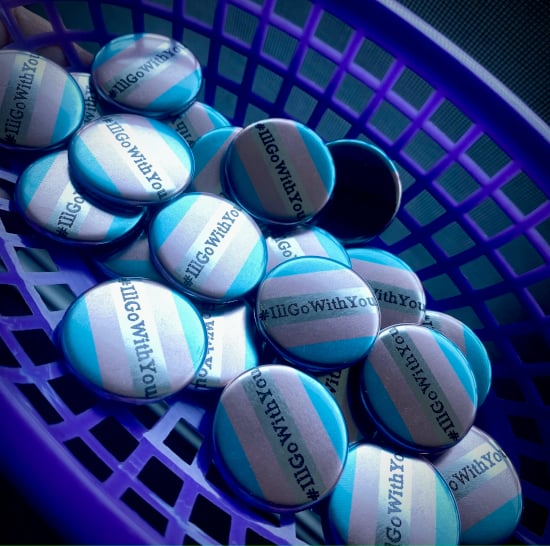 FUNDRAISER ITEM: Metallic 1.25" #IllGoWIthYou Buttons
$2.25 - $10.50
These 1.25" diameter buttons are backed with a steel pin-back and feature a full color quality artwork print on a clear, high-gloss, weather-resistant film. The clear film allows for a metallic sheen, which catches the light and makes the button even more visible... which is appropriate, since these buttons are being added to the lineup on Transgender Day of Visibility 2021!
The most beautiful thing about these buttons? $1 from each of the buttons sold will be donated to The Little Petal Alliance, so they can help trans folks with housing, employment, and health resources... as well as assisting with name & document changes and providing Gender Euphoria packages (clothing, makeup, voice training lessons, hair removal, binders, and more).
"#IllGoWithYou allies go into bathrooms and other spaces with transgender people who may be afraid or concerned about their safety. An #IllGoWithYou ally offers support, buffering, and nonviolent assistance when asked."
Button Button designed the official #IllGoWithYou artwork, with the assistance of the team behind #IllGoWithYou. You can find out more about #IllGoWithYou at http://www.illgowithyou.org.